Volcanoes, Waterfalls and Extreme Sports, La Fortuna has it all.  The Mystical Arenal Volcano (one of seven historically active Costa Rican volcanoes) which gave the name to the beautiful small city of La Fortuna.
When the volcano erupted in 1968, it erupted to the west causing destruction but sparing this little town and it's name was changed from "El Burio" to "La Fortuna".  La Fortuna also has the thundering waterfalls "Catarata de La Fortuna". To see more pictures, click here.
To get to the waterfall, is a long drive uphill.  Is best to drive or cab although many people do walk up.  Along the way, we saw horses, and many different colorful tropical birds. To see more pictures, click here.
People come here to take in this awesome sight while some come here to meditate and find peace and quiet in nature.  The walk down to the base of the falls is easy and a pretty sight.  The walk back up to the parking lot is truly taxing and not for the faint of heart.  It is 500 steps of climbing, I counted them!!!  The steps are easily spaced but it is A CLIMB. For Sky Tram and Zip-lining info, click here.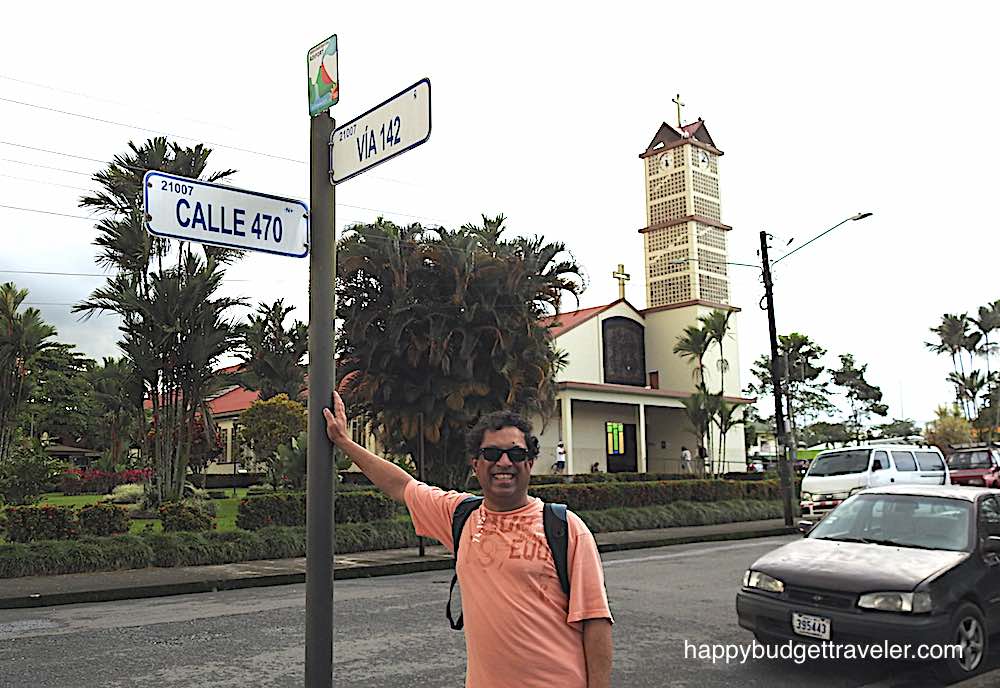 The town is quaint and charming. I prayed at the local Church St. John Bosco right in the middle of town overseeing the Central Park  of La Fortuna and the volcano, feel so blessed and fortunate!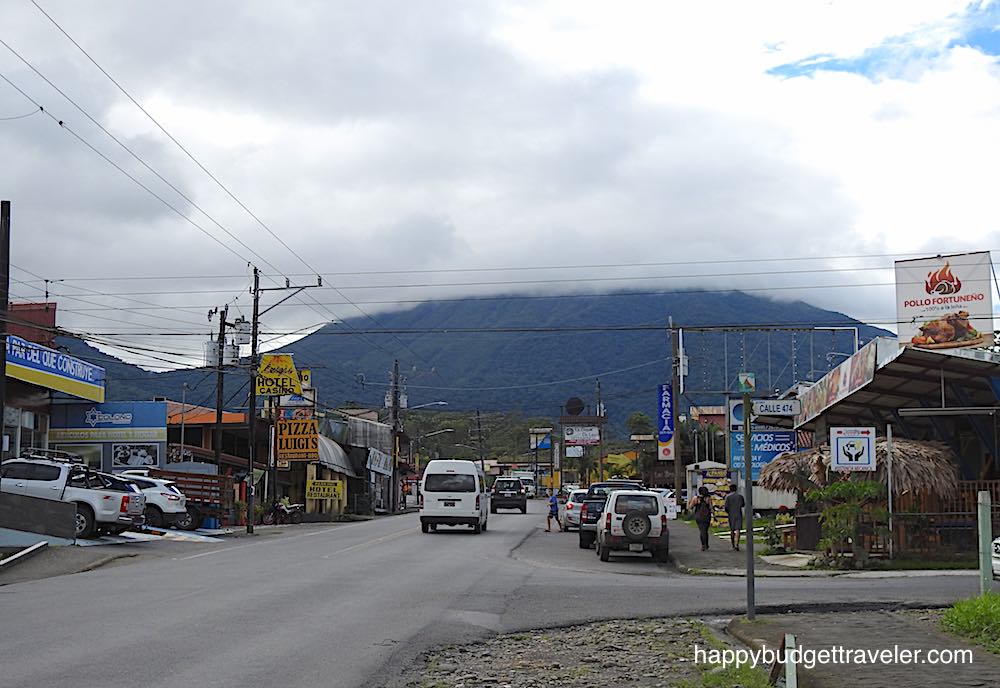 The Volcano is some times shrouded in clouds however, if you take the "Sky Tram", the view from the observatory deck could at "fortunate" times, be awesome!  There are souvenir shops all over town, big-sized grocery stores and some nice restaurants.  All gas stations are located in the center of town.
There are a few organic restaurants around town and their fare is tasty and well presented.
You can also go white water rafting, zip-lining, horseback-riding or bicycling.
You should also consider visiting Playa Flamingo and Brasilito, Limon and Playa Negra.
TIPS
Check the menu before you enter also check how payment is accepted. Some places accept only CASH.
In town there are some big grocery stores where you can stock up on water, beer, alcohol. Some also sell fresh, hot roasted chicken and baked goods.
Eat a good 'local' meal.
A GPS is very handy.
If you have breakfast included in your stay, take away some fruits for later in the day.